Posted November 8, 2012 at 1:07 pm
Show your love for the market!
When you support the Midtown Farmers Market, you're supporting local farmers, sustainable agriculture, and healthy communities–you're helping to create the kind of community we all want to live in. Mark your calendars for Give to the Max 2012!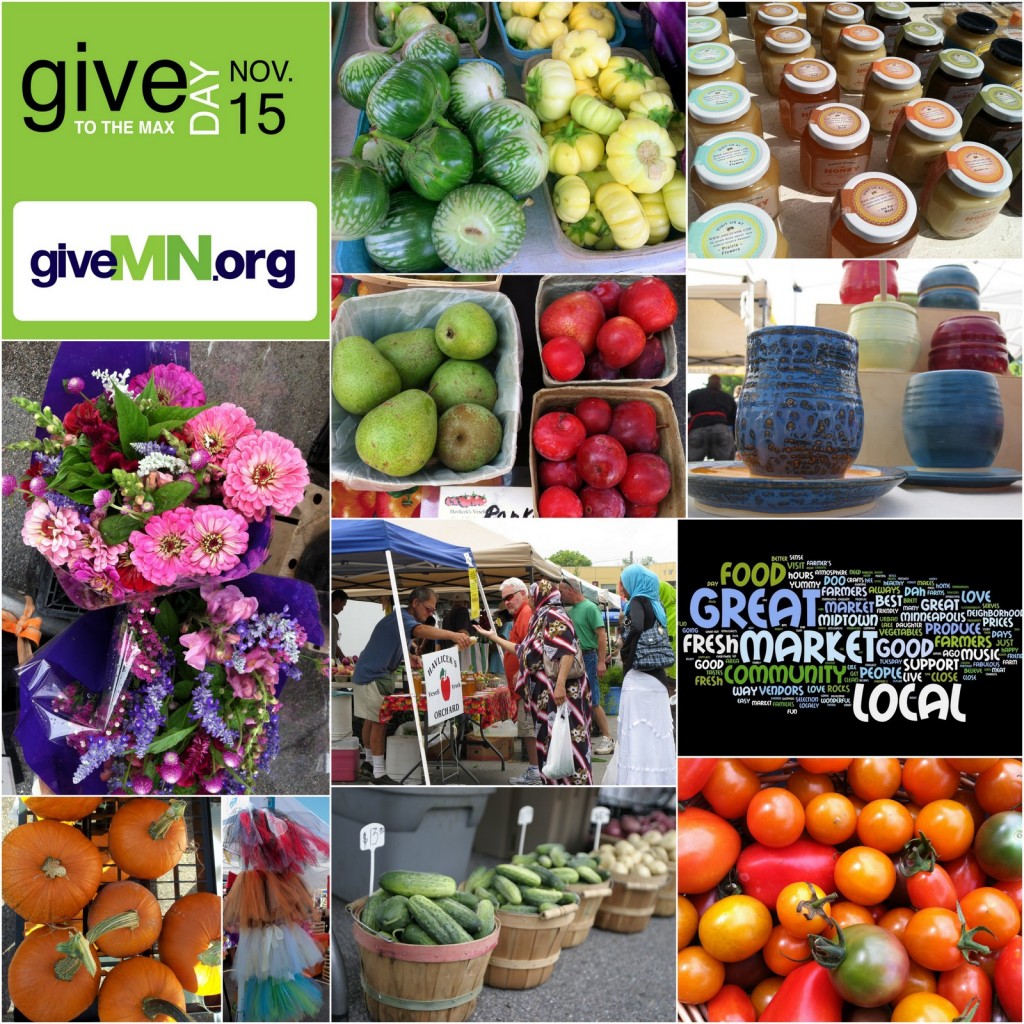 Thank you for your support of the market!
Your gift helps us thrive as a local farmers market in the heart of the city, bringing together growers and neighbors in the open air to enjoy fresh food, local music, and a vibrant, diverse, and supportive community.