Posted May 17, 2012 at 3:01 pm
 What's Available?
~Asparagus, spinach, spring onions, meat, eggs, jams and jellies, rhubarb, artisan bread, lamb, cheese, butter, bedding plants and seed starters (vegetables, herbs, and flowers)
~Coffee, scones, arepas, tacos, omelets, tarts, candies, iced tea, hamburgers, breakfast sandwiches
~Handmade jewelry, aprons, coffee tables, bird houses, pottery
This week at the market.
Saturday, May 19.
10:00am Children's Storytime with East Lake Library
Market Music:
9:00am-11:00am One Ukulele
11:00am-1:00pm Wilkinson James
Community Table:
MN Reading Corps
Thanks to this week's sponsor: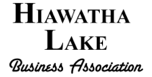 After last year's popular raffle drawing for embroidered Midtown Farmers Market bicycle panniers, we were left wondering if we should stock up and sell them. Let us know what you think by doing this short poll. We're not kidding when we say short – It's only one question!