Posted July 18, 2013 at 3:23 pm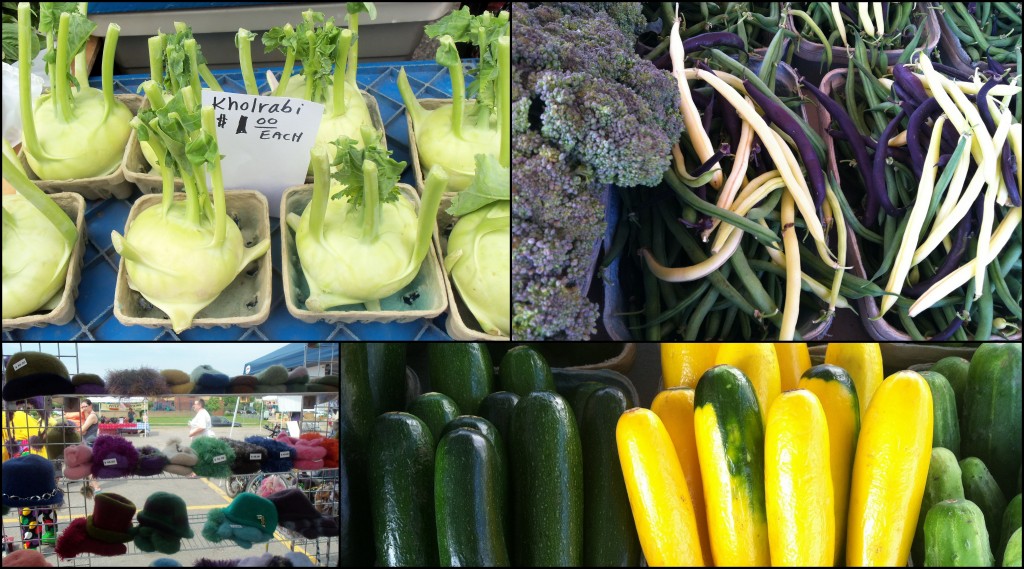 Summer Produce Abounds!
The time of year has finally come when our market shopping bags are overflowing with lettuce, squash, peas, radishes and more, while gardens are (hopefully) producing an abundance of produce as well.  If you haven't already, you may soon reach a point where you realize you have too much produce on hand! While it is joyous to find that we have finally reached the abundant part of summer, it is also important to think about how to use excess produce so it doesn't go to waste. Too much basil  in the bundle you purchased? Why not dry or freeze excess herbs or even make then into a tasty herb butter? Did the farmer offer you an excellent 2-for-1 deal on green beans? Don't be afraid to pickle some!
Another excellent option for excess produce in your garden or at the farmers market is donating it to a food shelf. A simple way to do this is find Sister's Camelot at the market when the market closes. They will take excess produce and distribute it in South Minneapolis neighborhoods. You can also find food shelves in the area that will take produce at AmpleHarvest.org. Take advantage of the summer produce abundance and help farmers markets and gardeners prevent produce from going to waste!
What's Available? 
This Saturday find:
~Strawberries, raspberries, tomatoes, broccoli, snap peas, green beans, kohlrabi, carrots, radishes, turnips, beets, cabbage, lettuce, spinach, kale, swiss chard, arugula, bok choy, scallions, onions, leeks, potatoes, summer squash and zucchini, cucumbers, dried chiles, herbs, grass-fed beef, pasture raised pork and chicken, lamb, eggs, cheese, yogurt, butter, jams and jellies, pickled veggies, maple syrup, artisan breads, granola, flowers, bedding plants and seedlings
~Coffee, tea, bubble tea, scones, croissants, cookies, fruit tarts, breakfast pastries, sambusas, omelets, kabobs, tacos, burritos, tamales, kettle corn, and popsicles
~Jewelry, hand sewn clothing, handmade soap and cutting boards, etched glassware, tye-died and batik t-shirts and hand woven hacki sacks
This Tuesday find:
~Raspberries, tomatoes, broccoli, peas, beans, radishes, beets, kohlrabi, summer squash and zucchini, cucumbers, lettuce, salad mix, beta mix, spinach, arugula, collards, rainbow chard, scallions, onions, potatoes, rhubarb, pea shoots, salad turnips, kale, yukina savoy, herbs, pasture raised pork, maple syrup, wild rice, artisan breads, flowers, bedding plants and seedlings
~Kabobs, omelets, popsicles, croissants, cookies and fruit tarts, kettle corn and bubble tea
This week at the market: 
Thank you to Saturday's sponsor